A FREE READ!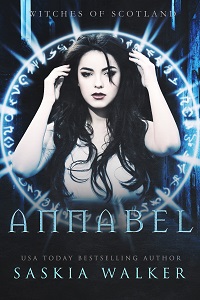 Saskia Walker is a bestselling, award-winning British author. Her work has been published by many women's fiction labels including world leaders Penguin and Harlequin, and is widely translated. Known for her strong storytelling and sensual content, Saskia writes across genres. She's currently writing paranormal romance, with a special interest in witchcraft. What can you expect if you pick up one of her books? Riveting romance and persuasive page turners - Saskia loves to put everyday people in unusual situations and watch the sparks fly!
Saskia's short stories have now been published in over one hundred international anthologies and magazines, while her novels have been published by two New York houses as well as several smaller publishing houses. To her absolute delight two of her novels won Passionate Plume awards, and her work has twice been nominated for a Romantic Times Magazine Reviewers' Choice Award. Her Witches of Scotland series was widely translated and became a Scandinavian bestseller. In 2015 she became a USA TODAY bestselling author.
Click on one of the book covers below to find out more about a book, or use the navigation bar above to view the full backlist. To get all the latest news direct to your mailbox, you can sign up for the newsletter. Enjoy your visit!
THE WITCHES OF SCOTLAND
THE HACKER BOYS
STAND ALONE NOVELS
TRANSLATIONS
ANTHOLOGIES OF SASKIA'S SHORT FICTION
Saskia Walker is represented by Roberta Brown, literary Agent
Latest Blogposts

Powered by FeedBurner