The WITCHES OF RAVEN'S LANDING series
PURE MAGIC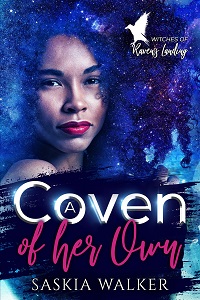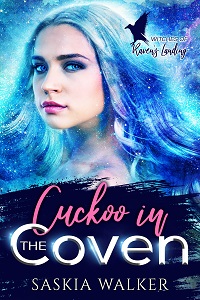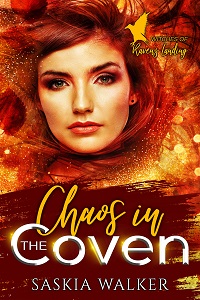 Enter a world of magic, desire, and danger. Introducing Raven's Landing, a sleepy Cornish harbour town, a sanctuary where witches have lived in harmony for centuries - until now.

The PARANORMAL ROMANCE GUILD have awarded all three books in the series 5 stars each!

ALSO NOW AVAILABLE AS A BOXED SET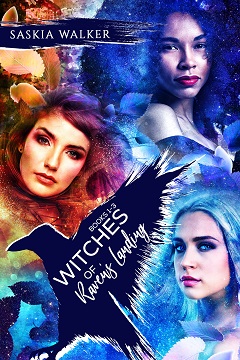 A COVEN OF HER OWN ~ WITCHES OF RAVEN'SLANDING Book one
A coven war, a novice witch, a lover locked in time...
Sunny Chambers loves the thatched cottage she inherited from her Grandma on the rugged Cornish coast. The only thing that would make it even better is if the man of her dreams was real. Sunny's about to discover she has the magical power to travel through time and actually meet the mystery man who walks through her dreams, save him from a fate worse than death, and a whole lot more besides.
Two centuries earlier, Cullen Thaine is due to leave on a hellbound vessel, his soul promised to the Lord of the Underworld, when Sunny finds herself in his arms, with the power to rescue him from a dark and powerful witch. She has to be dreaming, right? This is Sunny's initiation into the Raven's Landing coven, but our benevolent white witches have an enemy, and he has his own plans for the lovely Sunny Chambers.
Cullen and Sunny have become the focus of the local coven war, and their destiny is now at stake. Sunny needs to learn all about her magical heritage, figure out how she traveled back in time, and cope with the coven war...while falling hopelessly in love with a lusty hunk from the 1800s.
Available from your favourite retailer:
Buy links
A CUCKOO IN THE COVEN ~ WITCHES OF RAVEN'S LANDING Book two
There's a new witch in town, but who is this mysterious stranger and why has he come to Raven's Landing?
Rowena Meldrum is the baker at The Witch's Brew cafe, and this shy young witch can only imagine sharing her precious moments with a trusted lover, until Caleb Meriwether strolls into her life. This handsome stranger beguiles and seduces her, but does he have a dubious motive for doing so? Rowena's instinctively wary because she once trusted a male witch who tricked her, and kept her prisoner. Nevertheless, her heart has been entranced, and even the disapproval of her own coven can't stop her falling in love with a man she knows nothing about.
Caleb is a loner, a male witch with no history, and no coven. He doesn't want or need a coven, but he's on the hunt for knowledge. He agrees to infiltrate the Raven's Landing community in exchange for vital information about his own origins, and sees Rowena as his way in. But the powerful London witch who holds the key to his past is playing a wicked game, and Caleb needs to find out what it is. Getting mixed up with an adorable innocent like Rowena is only going to hinder his progress, right? It's imperative he cast her aside. What he didn't account for was the power of love, the strength of the Raven's Landing coven, and the revelations they might reveal.
Available from your favourite retailer:
Buy links
CHAOS IN THE COVEN ~ WITCHES OF RAVEN'S LANDING Book three
Ghosts, vampires, demons, and a nosey documentary film crew - who represents the most danger for the Raven's Landing witches?
Aveline and Eben are devoted friends, but Eben wants more - and deep down, so does Aveline. Something in the past is holding them apart. Eben Ayotunde is a stoic, gifted male witch, one who learned of his magic in a baptism of fire in his homeland. He is humble and hardworking, but when provoked strikes like lightning, with fire and brimstone as his tools. Eben came to Raven's Landing to be at one with people of his kind, but his attraction to Aveline allows him no peace. When she is threatened, there's no other choice for Eben but to protect her, even if it risks the disapproval of the Witches' Council, and the wrath of the Lord of the Underworld.
Aveline Pascoe, the respected local librarian, mourns the loss of the academic life she had before she learned she was magical, and that's what's holding her back from loving Eben. When Aveline's ex arrives - a professor who scorns the supernatural - to take apart the mythology and folklore of Raven's Landingfor the sake of a documentary, Aveline is forced to face her past, and defend what she has become. In doing so she learns what is worth defending, and who is destined to be her true hero.
Available from your favourite retailer:
Buy links
Latest Blogposts

Powered by FeedBurner