DOUBLE DARE A contemporary erotic romance
Available from the following online outlets: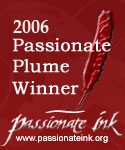 Kindle US
Kindle UK
Kobo
Nook
Apple
Google Play
COVER COPY:
A truth or dare game. A mutual desire for erotic discovery.
Investment broker Abigail Douglas has got it all, but Abby—the woman—longs for a secret affair, a playmate who knows nothing about her high-powered business world, and Zac Bordino might just be the man. He's mysterious and sexy—just right for Abby's walk on the wild side—but very soon she finds that she wants more, and his mysterious, evasive nature makes her curious. Is there more to this sexy, entrepreneurial club owner than meets the eye? And why does she suddenly feel as if her every move is being watched?
Zac Bordino is perplexed when he realizes that the woman managing his business investments is the same woman he's having an affair with. She's pretending to be a little nobody out for a good time, and because she's a red hot number he plays along, cautiously observing her to get to the truth. From high-powered offices in London to pulse-pounding nightclubs in Paris, they find an insatiably perfect match in business and in pleasure. But when Zac begins to fall for Abby, he has to decide whether to reveal the secret link between them, or try to win her heart first.
80,000 words in length, contemporary erotic romance.
Please note: this novel wasn previously published by Penguin with an alternative cover.
"This is a beautiful story of heart warming emotion and sizzling SEX...For those fans of Ms. Walker's shorter works, you will immediately fall in love with Double Dare. From the emotional interactions of the characters to all of the heart stopping sex, this book is a brilliant romance that has definitely earned a place on my keeper shelf."5 stars. Heat level: Orgasmic. Caye Kim, Just Erotic Romance Reviews
"These two characters are a perfect match and the combustible love scenes throughout the book serve to underscore their compatibility. I also enjoyed the unique flavor that Saskia Walker, as an English writer, adds to all of her books." 5 Angels. Serena, Fallen Angel Reviews
"I Double Dare you to go out and get this book! It will strike such a deep sensual reaction in you that you will definitely need relief. This is more than just an evocative erotic romance, it's a story of sensual exploration between soul mates. What woman doesn't dream of that? I hated for the story to end. It was beautiful, stirring, solid writing and I can't wait for more from this Black Lace vet."4.5 roses, Cynthia, A Romance Review
"Double Dare is definitely the best story I've read this year. Ms. Walker's writing style fondly reminds me of Emma Holly's books at her best times."5 stars. Katie, Euro Reviews
"DOUBLE DARE is an awesome tale and keeps the reader hooked from the first page to the last. Erotic doesn't begin to describe this tale and the heat will send you running for a cold shower and make sure to keep plenty of ice handy. Abby is a strong willed woman who enjoys pleasure and doesn't make any excuses for her lifestyle. Zac is the sexy playboy who is used to women falling at his feet, but you know that once he meets Abby they are both going to fall hard and fast. Saskia Walker has done an excellent job of creating characters that pop out of the pages and a plot that readers are sure to enjoy. I can't wait to see what she will come up with for her next book." 4.5 ribbons. Angel, Romance Junkies
"DOUBLE DARE is an extraordinarily sexy tale that puts a different spin on mistaken identity. One simple lie is the impetus behind the plot of DOUBLE DARE but Saskia Walker cleverly shows how one lie quickly leads to another. Complicating the entire affair is the secondary romance of Suzanne and Nathan which is also directly a result of the one simple little lie. Meanwhile, Zac struggles with his own lie as he doesn't immediately reveal himself as the Ashburn heir. DOUBLE DARE expertly combines these spicy romances with a wonderful story of boardroom intrigue. Saskia Walker definitely is a force to be reckoned with in the erotica genre!" 5 Klovers. Kwips and Kritiques.
Excerpt from Chapter three of the novel (NB: EXPLICIT ADULT CONTENT)
"Abby, what a pleasant distraction." Zac looked her over with undisguised appraisal.
She smiled. "I thought I'd call over to find out some more details about hiring the venue for an office function." How blatantly feeble an excuse was that?
"Did you, indeed?" He gave her an indolent smile. "And this would be on behalf of your employer?"
Abby laughed. "Oh, absolutely."
He put his hand inside her coat and slid it open. His gaze fell to her boots, to the flash of naked thigh between them and the hem of the dress. He lifted his head. His eyes glimmered, their irises crystal azure. "You look as if you are dressed for something entirely different."
"It's the weekend."
"It is, and I don't think you came here to discuss a business function at all, did you?"
She smiled and shook her head. Her heart was pounding.
"Seems like that would be above and beyond the call of even the most hard-working receptionist." There was an insinuating tone to his voice that made her feel edgy with need and unsure. He stepped closer still, resting his hand on her hip, inside the coat. His other hand slipped to the light jersey of her dress where it clung to her shoulder and he lifted it lightly, tugging at her breasts with the movement. Her nipples were hard, and the movement of jersey across the taut surface tightened them again.
"I think we both know what I'm here for." She whispered, her body leaning into his, her lips parted. He gave a dark chuckle. "I can't wait to see what you're going to say next." He glanced down at her nipples where they broke the smooth surface of the material.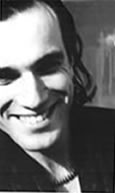 Why did it feel as if he was teasing her? "We're adults aren't we?"
"Yes, we are." He breathed in, appreciatively. "And I can smell how aroused you are, just like I could last night."
His words thrilled her. His face was millimeters from hers. He wanted her too.
"Yes," she whispered, "I am aroused. And so are you." Her lips parted with pleasure, the knowledge of reciprocated desire, and anticipation of the event that could follow.
Capturing her hand, he led her to a door stage left, punched a sequence of numbers into the keypad and pulled her through the doorway. It slammed shut behind them. He backed her up against the wall. Grabbing her wrists, he pinned them above her head, his hips pressed hard against hers.
They kissed, their hungry, open mouths locked together. Barely contained animal lust traveled between them, as palpable as electricity crackling across a stormy night sky.
He pulled her toward a door close by and into the room beyond. He fumbled in his pockets, drew out a ring of keys and locked the door behind them.
She glanced around. A dressing table stood against one wall, mirrors over it and on the wall behind. A sink and clothing rails were fitted to the back wall. It was a dressing room.
Zac dropped the keys loudly on the floor and walked over to where she stood. Music stirred through the walls from the auditorium. It was muted, but its dense throbbing sounds reached Abby at the same time as Zac pulled her body to his. He took her coat off, dropping it to the floor, and ran his hands over her breasts.
She breathed out as the light jersey beneath his hands heightened the sensation of skin reaching for skin.
He kissed her neck, brushing the surface lightly, and breathing along her throat. Sensation flew through her from the place where his lips moved on her bare skin. In one long, slow stroke he bent and moved his hands up, from the top of her boots, under her dress, and around the back of her thighs. His hands traced the line of her g-string, pulling at the skimpy line of material.
She moved her hips, responding to the sounds that reached them through the walls. As a woman's voice flew up in a scream of song, Zac moved his fingers into the humid spot inside her. Her head fell back in ecstasy.
She looked into his eyes and moved her hips on his hand. She was burning up, she was so hot for this.
"What is it that you really want, Abigail Douglas?" It was a whisper.
She couldn't reply, because the contact with him had taken away logical thoughts.
He drew back and looked into her eyes with a curious stare, his hot breath covering her face.
"I want you," she murmured. "I wanted you the moment I saw you."
Available to download from the following online outlets:
***
Want to know where the idea for this novel came from? I posted about it on The Idea Boutique. Click
HERE
to read the post.
Latest Blogposts

Powered by FeedBurner