The woman behind the stories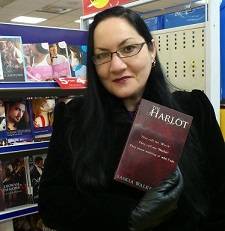 Saskia is British by birth, but because of her parent's nomadic tendencies she grew up traveling the globe -- an only child with a serious book habit. She dreamed of being a writer since the age of 12 and finally began writing seriously in the late 1990s. By then she'd got a BA in Art and Cultural History, a Masters in Literature and the Visual Arts -- and had worked in all manner of diverse careers -- but the stories in her head simply had to be written.
Saskia was first published in the small press under the guidance of the British fantasy writer, Storm Constantine. As well as fantasy and romance, Saskia was also dabbling in paranormal, historical and contemporary fiction, with a special interest in witchcraft. She wanted to incorporate all these elements in her writing and more. Her first short story was published by Virgin publishing's Black Lace imprint in 1997. From then on every spare moment was spent on the stories that bubbled away in her imagination.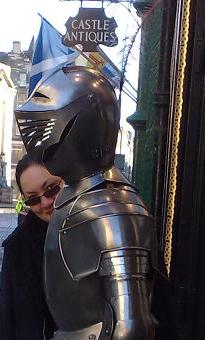 Saskia's short stories have now been published in over one hundred international anthologies and magazines including
Cosmo
, and
Bust
. It was such a thrill for her to find that editors and readers enjoyed her stories!
In the noughties Saskia started working on longer projects and since then her novels have been published by two New York publishing houses as well as several smaller publishing houses. To her absolute delight two of her novels won Passionate Plume awards and her work has twice been nominated for an Romantic Times Magazine Reviewers' Choice Award. Her Witches of Scotland series was widely translated and became a Scandinavian bestseller. In 2015 she became a USA TODAY bestselling author. It's been an amazing journey! Saskia is now a full time author and she has many more stories to tell.
Saskia lives in the north of England -- close to the beautiful, windswept landscape of the Yorkshire moors -- with her real life hero, Mark. Mark supports her work through all its ups and downs, and runs the tech side of this website. He also manages to keep her sane and grounded when fiction threatens to take over.
Latest Blogposts

Powered by FeedBurner