The Taskills series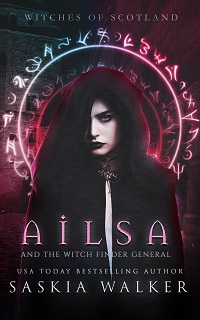 AILSA is a historical romance - coming in 2023.
COVER COPY:
AILSA and the Witchfinder General
Scotland, 1715. A time of persecution for those they call witches.
Ailsa Calhoun's coven travel to freedom and safety in the Scottish Highlands, but she cannot leave the Lowlands without her sister, last seen in Edinburgh. Granted passage to the city in a nobleman's carriage, Ailsa soon discovers her rescuer is also her enemy, for he is Master Brody Anderson, the Witch Finder General- the very man from whom her coven flee.
Brody Anderson is astonished to find the tragic damsel is a compelling and witty beauty, and she instantly harnesses his attention for he seeks a wife. He aids in her in her quest, but when the accusation of witchcraft is leveled at her, Brody's duty is to drive out the evil enslaving her soul. He imprisons Ailsa and holds her to account, but in the confines of his dungeon, the desire between them becomes increasingly powerful, brazen, and undeniable.
Risking everything they each hold sacred, jailor and accused bait one another ceaselessly. Every promise of salvation soon becomes a cloaked whisper of desire- every torture a forbidden pleasure. Meanwhile the angry crowd bay for witches' blood. How long can Brody hold them back, in order to save Ailsa - body and soul - for himself?
This book is a sequel to THE LIBERTINE but can be read as a stand alone story. Ailsa was a secondary character in The LIBERTINE. EXCERPT:
Coming soon!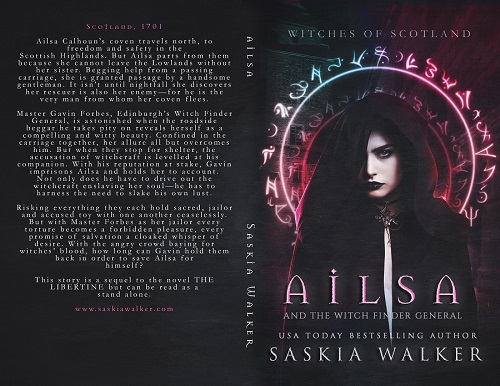 Latest Blogposts

Powered by FeedBurner